Photos of Flogging Molly in Sauget, IL.
All photos taken by Luke Spencer
at Pop's on June 12th, 2018
This was my first time seeing Flogging Molly live.  During their set, Dave King told a story about a time years ago when he came to the St. Louis area and went to the same strip club that was in the area of Pop's.  My favorite part being that his lovely wife was standing right next to him while he told the story.
I loved it and the crowd did also.  Click on any photo below to open the gallery and scroll below the photos to watch the music video for "Reptiles (We Woke Up)" as well as upcoming tour dates for their tour with Dropkick Murphys.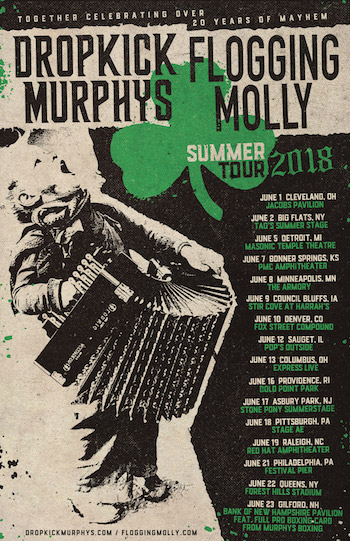 Comments
comments