Story of the Year
Streams New Album
Wolves
In Its Entirety, On Fuse Now
Full Track Breakdown By Singer Dan Marsala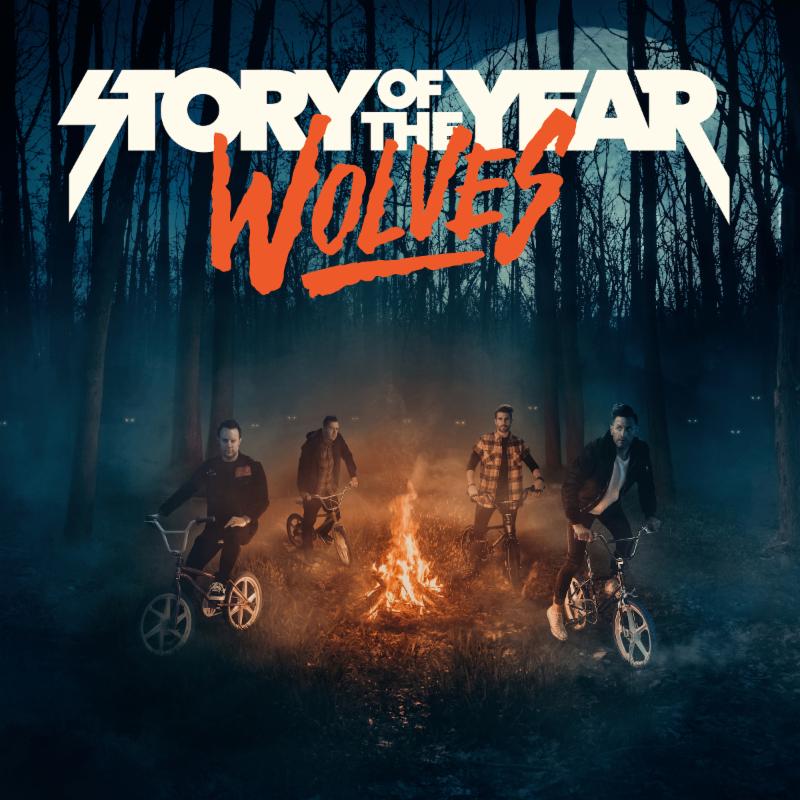 "Their most personal record thus far" – Fuse
On All Digital Platforms Friday, December 8th
December 6th, 2017 – St. Louis, Missouri – Story of the Year are currently streaming their upcoming album Wolves in full on Fuse. Fans can also check out an exclusive track-by-track breakdown and in depth interview about the album Fuse said is "their most personal record thus far" with singer Dan Marsala right here: http://r20.rs6.net/tn.jsp?f=001i50x29Nwkutnmfj8PLcAwaEAyzP71ZOlobQ-RbxwLbOO71aOZjuJEERFAFMNyPr9JztauVDvqjXReCJv9EydOf1LEOUbwS-a8LHRyUF1pxTKkzNMAukv7MaHebIXLqdH5bNGUwiRITdsLAv7ZVCvy3Qcd-2OTKUB5eybkwHnIOU=&c=4Q6STfH7tx4_NkV_t3G_eEZyz4BCKonARQPxr5wpPCunl4ds_ngh4g==&ch=h8H-U0F8Ix7rhxnVfw2ErHQA6cpUzsAjbGwprdhLtWDwKS_QA1S8pg==.
Produced by Aaron Sprinkle (Anberlin, New Found Glory, Acceptance) and mixed by Tom Lord-Alge & J Hall, their first full-length album since 2010 is a testament of how inspired and committed they are to making their best record yet. Wolves is available right now via Pledge Music and this is the album Story of the Year fans have been waiting for.
Story of the Year fans have been singing along for the past 17 years to hit songs like "Until The Day I Die," "Anthem of our Dying Day," "Take Me Back," "Wake Up" and more. On the recently released single "I Swear I'm Okay," Billboard shared it "sports the same adrenalized hooks that fans have come to expect from Story of the Year, deftly blending clean vocals and cathartic screams in the song's climactic final chorus. But the band also expands their sonic palette with vintage synthesizers and electric drums, successfully transitioning the sound and fury of their past into the modern alternative rock arena." Complementing this praise, Alternative Press premiered the track "Bang Bang," calling it a "sure-fire crowd-pleaser" and continued on by saying "it's the perfect way of reminding fans why they fell in love with the band in the first place."
Wolves: Track Listing
Wolves
How Can We Go On
Bang Bang
Youth
I Swear I'm Okay
Miracle
Can Anybody Hear Me?
A Part of Me
Give Up My Heart
The Eternal Battle For Mike Cronin's Soul (To Be Alive Again)
My Home
Goodnight, My Love
Like Ghosts
Praying for Rain
Story of the Year is Dan Marsala: Vocals, Ryan Phillips: Guitars and Computers, Josh Wills: Drums, Philip "Moon" Sneed: Bass and Vocals. They have previously released five studio albums — Page Avenue, In the Wake of Determination, The Black Swan, The Constant and 10 Years and Counting: An acoustic reimaging of Page Avenue.
Comments
comments