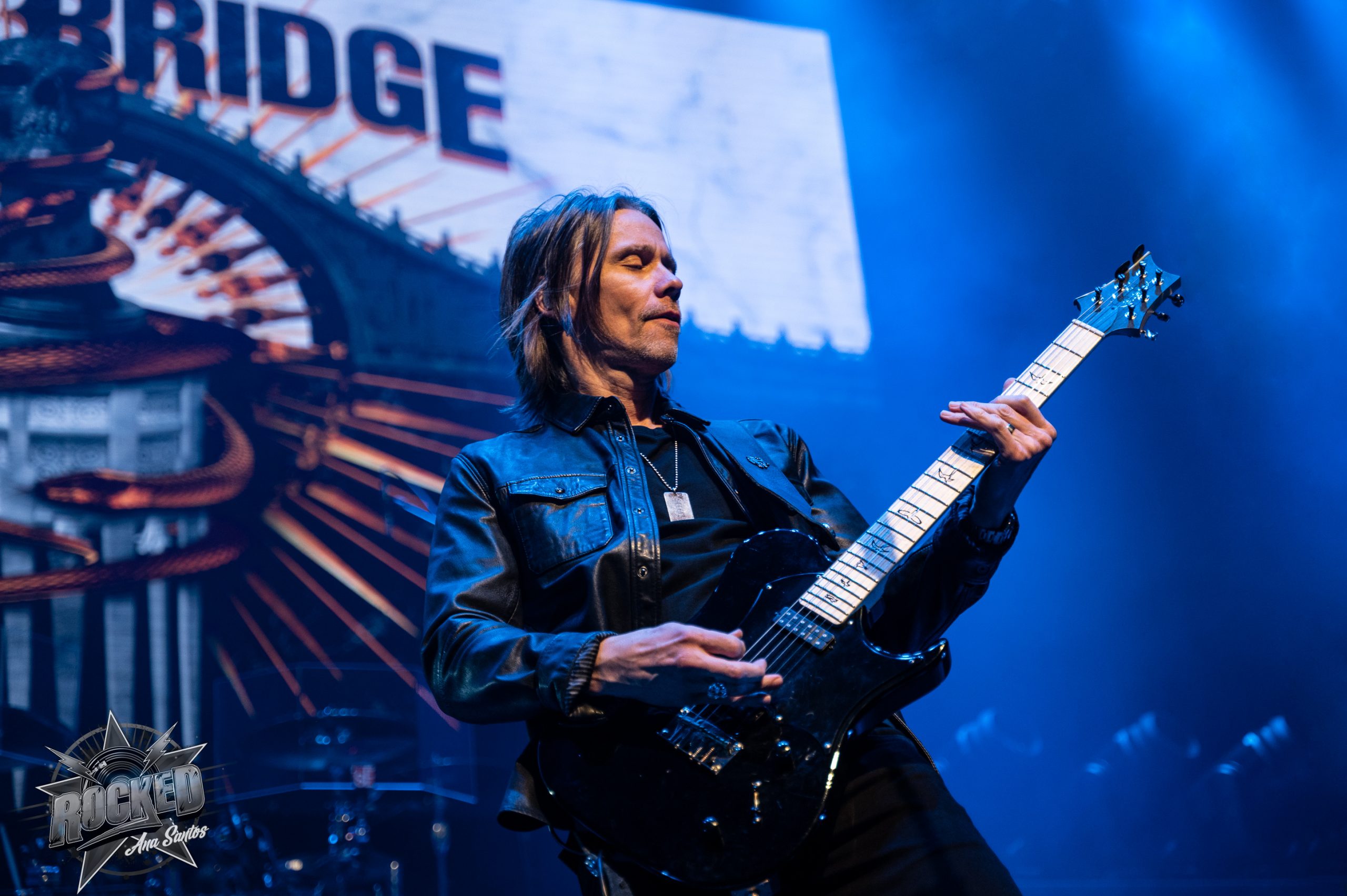 Fresh off the heels of a successful European Tour, Alter Bridge has set its sights on North America. The "Pawns & Kings" tour, featuring support by Mammoth WVH and Red kicked off last week in Florida and is already making waves. With sold-out dates nationwide, it's clear Alter Bridge fans have been eagerly waiting for the bands' return.
Wednesday night was a cold one here in New Jersey, but that did not deter the hundreds of dedicated rock lovers who lined up outside Montclair's historic venue, The Wellmont Theater, even before doors opened. Freezing temperatures not withstanding, that was an awesome thing to see. By the time the tour's first opener took the stage, the venue was notably full.
Formed in Nashville in 2002, it's safe to say that Red has been kicking around for some time. With some hours clocked in at the studio working on a brand new album, Rated R, due out this spring, it doesn't look like they'll be slowing down anytime soon. Opening up with "Death of Me" and rounding it out with "Breathe Into Me," Red powered through their (sadly) short 6-track set with palpable energy.
Mammoth WVH was an interesting surprise. The rock band, formed and led by Wolfgang Van Halen, has had quite a rise to fame over the last year, including a Grammy nomination for Best Rock Performance. Judging from the number of Mammoth WVH shirts and exhilarated cries of the audience as the lights dimmed, the relentless touring has certainly paid off. Fans weren't just there for Alter Bridge that night, and that is super refreshing to see. The band kicked off with self-titled "Mammoth" and the 8-track setlist included bangers like "Epiphany" and "Think It Over," rounding out with the clear favorite—"Don't Back Down"—a solid anthem that cinched the excitement for the main act.
With the venue now filled to capacity, the energy in the room was purely electric. Alter Bridge took the stage punctually at 9pm and wasted absolutely no time tearing into "Silver Tongue" from the bands' latest Pawns & Kings. Alter Bridge is not a band that spends much time idling between songs, and Wednesday was no different as they immediately followed with a second heavy hitter "Addicted to Pain," only letting the audience breathe briefly with "Ghosts of Days Gone By." With 18 years under their belts, and a wealth of truly solid material to pick from, I can't imagine that creating a setlist for each tour has gotten any easier. As a result, some true and tried staples might have been missing, but nevertheless the band showcased their remarkable dynamic skill that kept the audience engaged from start to finish. "Blackbird" was a show-stopper as always, and I really hope it never leaves the setlist. I still remember it as the song that first got me into them way back circa 2007. Quieter moments came via a short acoustic set with "Watch Over You" and the heartbreaking "In Loving Memory." In all, Alter Bridge delivers a solid live show that's ever-evolving and never feels dull.
Alter Bridge Setlist:
1. Silver Tongue
2. Addicted to Pain
3. Ghosts of Days Gone By
4. Holiday
5. Broken Wings
6. This is War
7. Cry of Achilles
8. Burn it Down (Mark Tremonti vocals)
9. Watch Over You (acoustic)
10. In Loving Memory (acoustic)
11. Blackbird
12. Pawns & Kings
13. Wouldn't You Rather
14. Isolation
15. Metalingus
Encore
16. Rise Today
Photos of Alter Bridge:
Photos of Mammoth WVH:
Photos of Red:
Follow Alter Bridge:
Website | Facebook | Twitter | Instagram