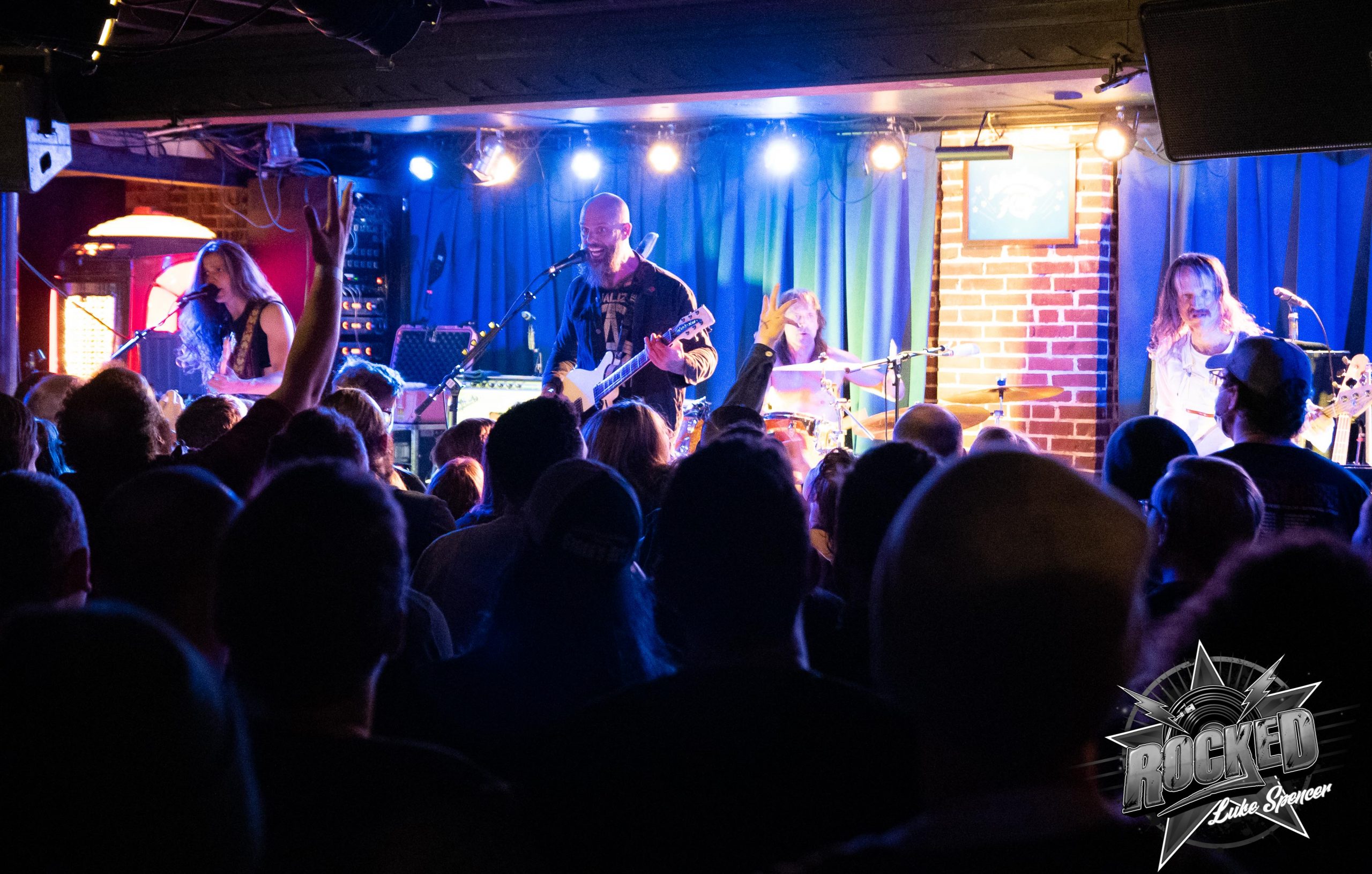 "I'm having a great time!"
That phrase was yelled out after Baroness performed the song "March To The Sea" in the Duck Room at Blueberry Hill. After several postponements, Baroness returned to St. Louis on the band's tour of Intimate Evenings. At another point later in the show, a fan shouted "Arena Tour!" to which guitarists Gina Gleason mimicked her own head exploding at the idea.
The audience was happy to not only have live music back but to support a band they've been waiting to see for a long time. Singer/guitarist John Dyer Baizley said to the audience that St. Louis has always felt welcomed in St. Louis and that the city was one of Baroness' homes away from home.
The first set of songs was voted on by fans, followed by a selection of tracks including songs from the group's 2019 double album Gold & Grey. Whether it was the intimate setting or most people singing along (I think everyone was screaming along to "Shock Me" at one point), Baroness sounded amazing. The performance was not only tightly in sync but also presented well. It was about the music and the intimate tour succeeded in making something special.
Baroness have reportedly said that they have plenty of material for a new album. Here's hoping that comes sooner than later because the band is still navigating through the seas at a strong speed.
Setlist:
Ogeechee Hymnal
Take My Bones Away
Rays on Pinion
Isak
March to the Sea
A Horse Called Golgotha
Green Theme
Chlorine & Wine
Cocainium
Shock Me
Eula
Cold-Blooded Angels
I'd Do Anything
Tourniquet
Little Things
Desperation Burns
Borderlines
If I Have to Wake Up (Would You Stop the Rain?)
Fugue
The Sweetest Curse
The Birthing
Swollen and Halo
The Gnashing