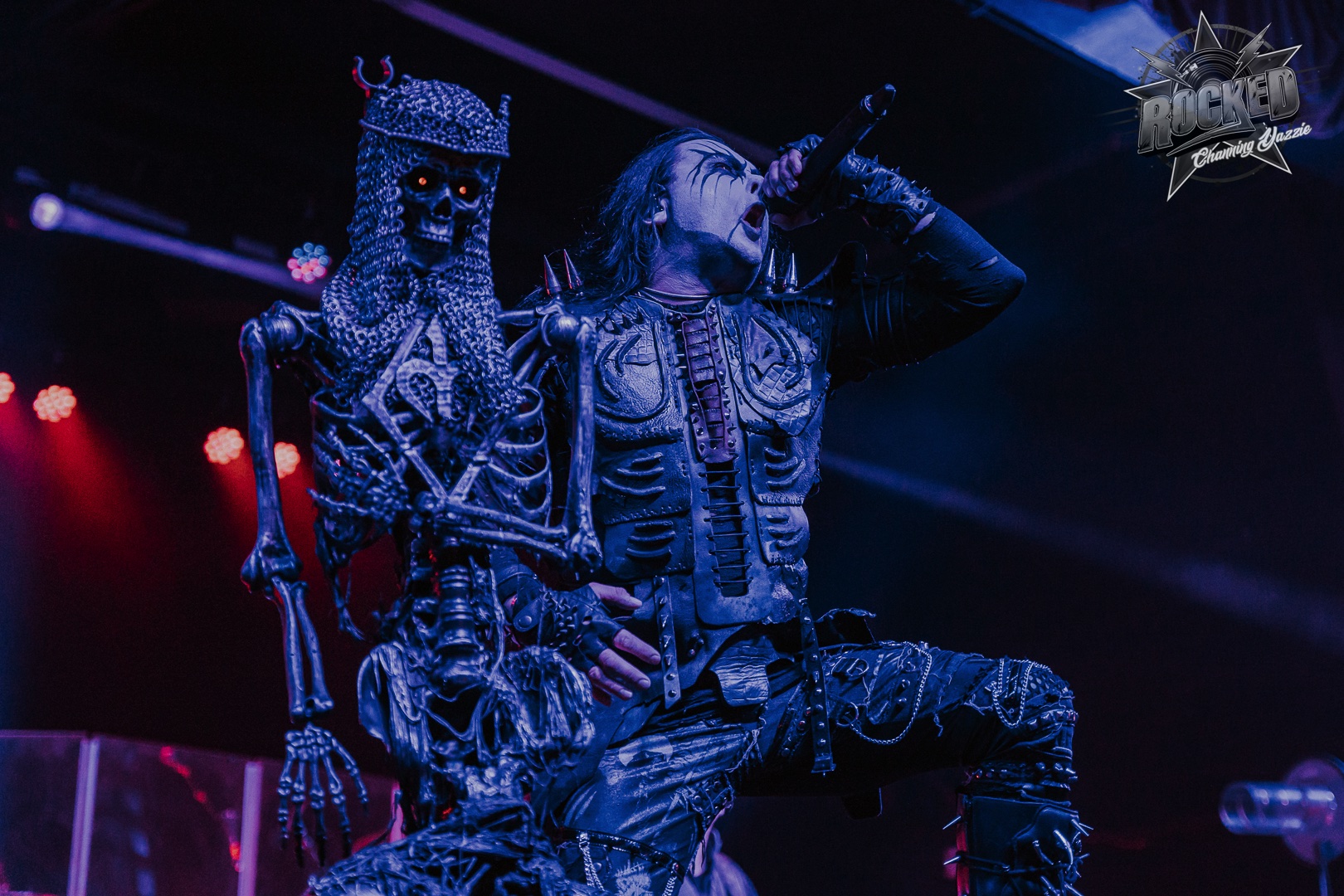 Cradle of Filth and Devildriver bring heavy metal to Tempe, AZ on the first leg of the "Double Trouble Live" 2023 U.S. Co-Headline tour with supporting acts Black Satellite & Oni. Fans were lining up outside The Marquee Theatre before doors luckily it wasn't in blistering 112-degree weather.
First up was Progressive Metal band OnI was first to perform and they did not disappoint. The band got the crowd warmed up with their heavy sound and their stage presence was equally matched.
Second act of the night was New York American Band Black Satellite who took to the stage and they were phenomenal. The crowd loved the music and the bands stage presence was contagious.
Third up was Devildriver and they never disappoint. From Their first song to the last there wasn't a person staying still. The band just released a new single "Through The Depths" and have announced "Dealing With Demons Vol. II"out in May 2023.
DevilDriver Setlist:
Keep Away From Me
Hold Back The Day
I Could Care Less
Grinfucked
Head on to Heartache (Let Them Rot)
My Night Sky
Before the Hangman's Noose
Ruthless
Sail
Clouds Over California
End of the Line
Meet the Wretched
Last act of the night is Cradle of Filth who also realized their latest single "She is a Fire". Undoubtedly got the venue shaking as this was the bands latest song. The band has also announce their first live album in 20 years, "Trouble And Their Double Lives". Their performance was put magic, and had fans from old to new singing along.
Cradle Of Filth Setlist:
Heaven Torn Asunder
Gilded Cunt
Cruelty Brought Thee Orchids
She Is A Fire
The Principle of Evil Made Flesh
Nymphetamine
Crawling King Chaos
Born in a Burial Gown
Her Ghost In The Fog
From the Cradle to Enslave
Upcoming Shows:
03/17/23 – Salt Lake City, UT @ The Depot
03/18/23 – Colorado Springs, CO @ Sunshine Studios
03/19/23 – Denver, CO @ Summit Music Hall
03/21/23 – Houston, TX @ Warehouse Live
03/22/23 – Dallas, TX @ Amplified Live
03/23/23 – Austin, TX @ Come & Take It Live
03/26/23 – Albuquerque, NM @ Revel