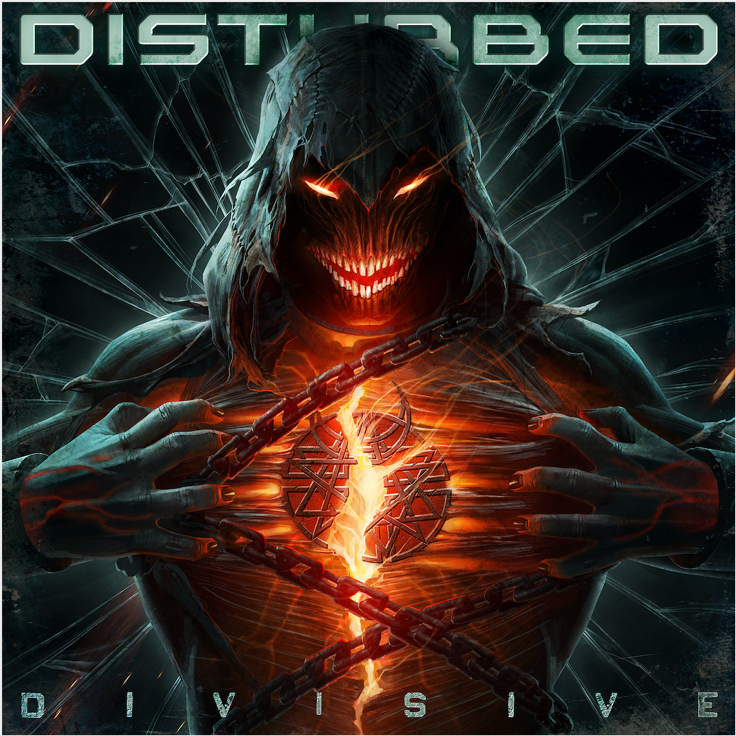 Better than 2018's Evolution but also different than that. There is solid guitarwork and they focus on some short solos, you can hear decent tracks and rhythm in a song like Unstoppable. This is Disturbed at their most political. Making their voices heard on corrupt politicians, cancel culture, etc. The problem? It's all really dumb. I mean it, this is the vaguest, most simplistic writing about "another bad man" and "you can't stop us all" type lyrics. The anger in Draiman's voice doesn't match what he's saying. You can't sound that tough when you are screaming about the ba ba ba bad man. Many songs sound similar and the more you listen, the more you realize it's shallow in their messages. Hopefully, THAT won't be too divisive of a statement. 5/10.
Disturbed is an American heavy metal band from Chicago, formed in 1994. The band includes vocalist David Draiman, guitarist/keyboardist Dan Donegan, bassist John Moyer, and drummer Mike Wengren. Donegan and Wengren have been involved in the band since its inception, with Moyer replacing former bassist Steve "Fuzz" Kmak and Draiman replacing original lead vocalist Erich Awalt.
Divisive is the eighth studio album by American heavy metal band Disturbed. Produced by Drew Fulk, released on November 18, 2022, via Reprise Records.
Disturbed Divisive Album Review
Disturbed – Divisive | Album Review