I Prevail played an oversold-out show at The Fillmore Silver Spring this past Saturday, in support of their new album released in August 2022, True Power. Accompanying bands on the bill included Yours Truly, Fit For a King, and Pierce the Veil.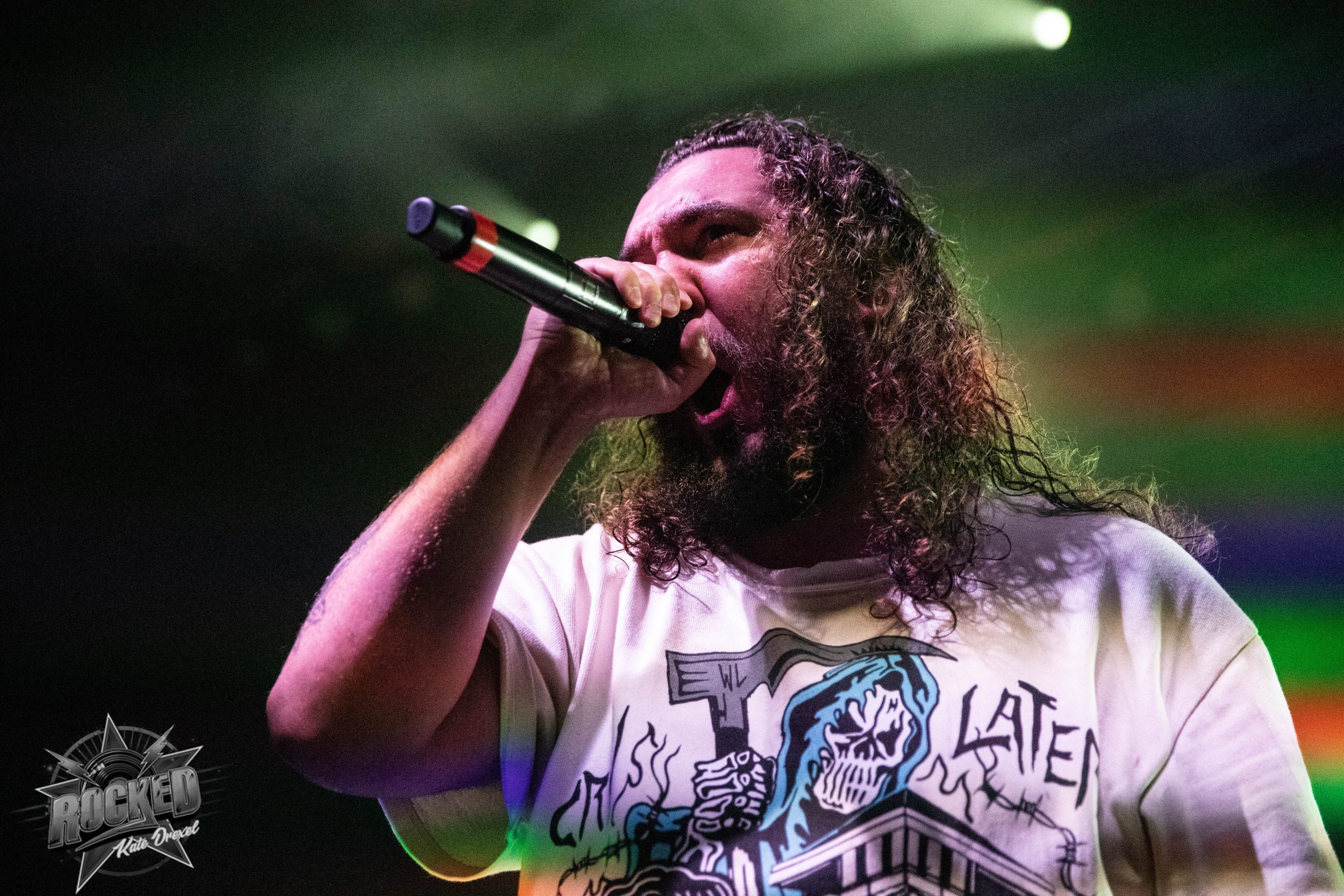 The crowd became highly amped up after the stellar performance of Australian alternative band Yours Truly. Front woman Mikaila Delgado's vocals reminded me so much of Paramore's Hayley Williams that I couldn't help getting chills while watching them on stage. What I appreciated the most was how they weren't a group trying too hard to be "the next big band." Yours Truly just did their thing and rocked the hell out of that stage with no bells or whistles needed. Their energy was more than enough.
Fit For a King was an entirely different story. I've only heard of them by name but never got the pleasure of seeing them until that night. And I have no clue what took me so long. The Texan metalcore band wasted no time jumping into their set, and just watching them was completely mesmerizing. During their set, bassist Ryan "Tuck" O'Leary took a break from jumping around on stage. He cut through the crowd and hopped onto the bar, sipping on a drink while playing his bass. He then proceeded to crowd surf back to the stage. Fit For a King was absolutely wild.
When Pierce the Veil started their set, the venue was nearly at full capacity, 20 people shy of 2,000. Apparently, it was all part of a feud the PTV fans have against I Prevail, believing PTV should be the headliner. So as part of their scheme, the die-hard PTV fans oversold-out shows just to watch the band then leave once their set was over. While it was a massive deal that PTV would break up then return again for this tour, it was still unnecessary drama as there were no clear issues between the band and the headliner. I mean, even I Prevail's Eric Vanlerbleghe joined the band during one of their songs. Anyway, it was disappointing to see the crowd thin out a bit after PTV ended their set. Again, all unnecessary drama.
So, I Prevail. They started their set a tad bit late, but it was worth the wait. They played a majority of the songs from their new heavy-hitter album, TRUE POWER, two songs from their sophomore album, Lifelines ("Scars" and "Come and Get It"). The rest of the set had five from their previous record, TRAUMA, including a deeply personal favorite of mine, "Bow Down." Words cannot begin to further describe how incredible they were without sounding like a fangirl instead of a music photojournalist. All I can say is eleven out of ten, would see them again.
The True Power Tour has a handful of dates coming up, including a second leg with Pierce the Veil, Fit For a King, and Stand Atlantic. Run, don't walk to get a ticket. You don't want to miss out on this tour.
Check out the gallery from the night below: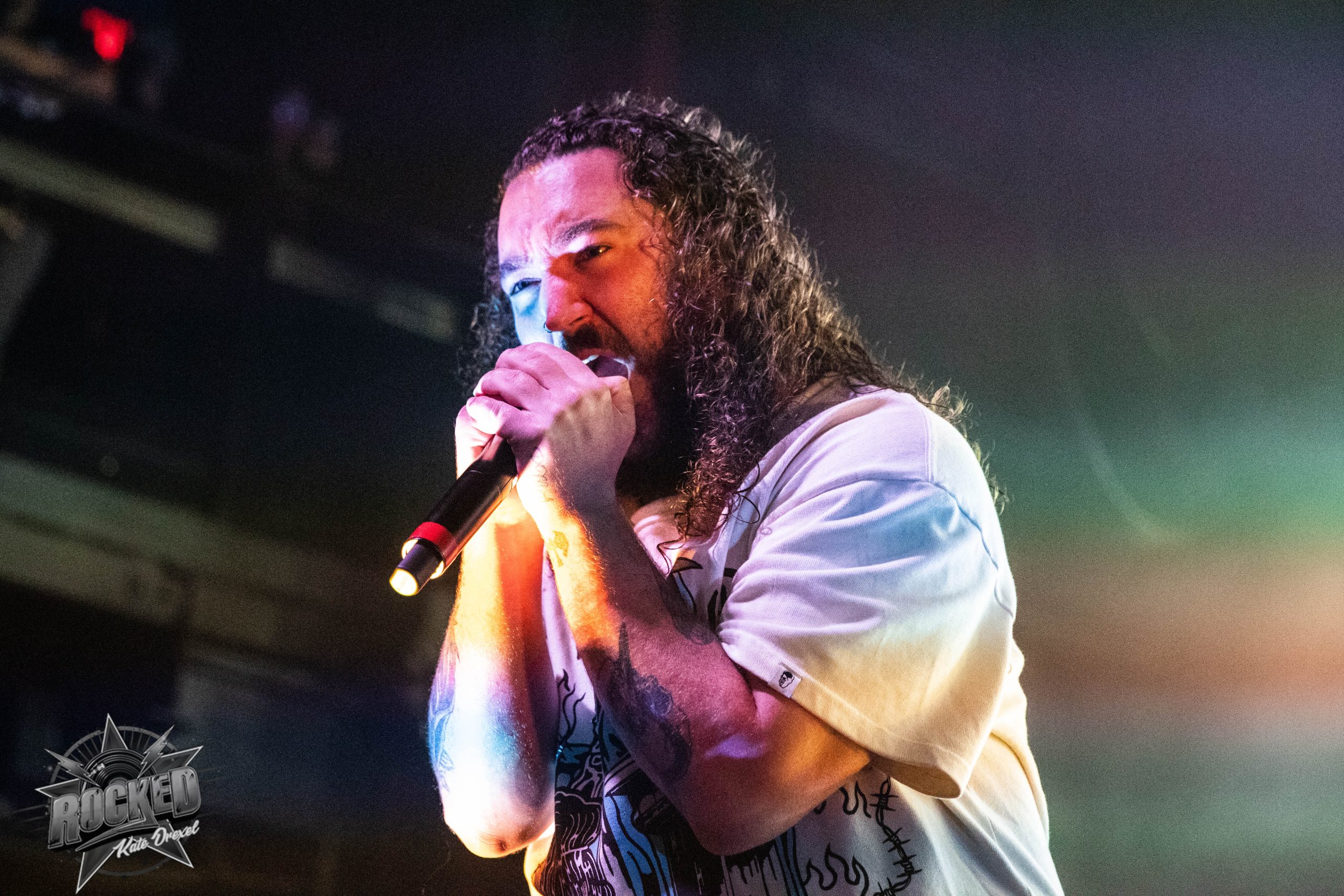 Pierce the Veil Photos: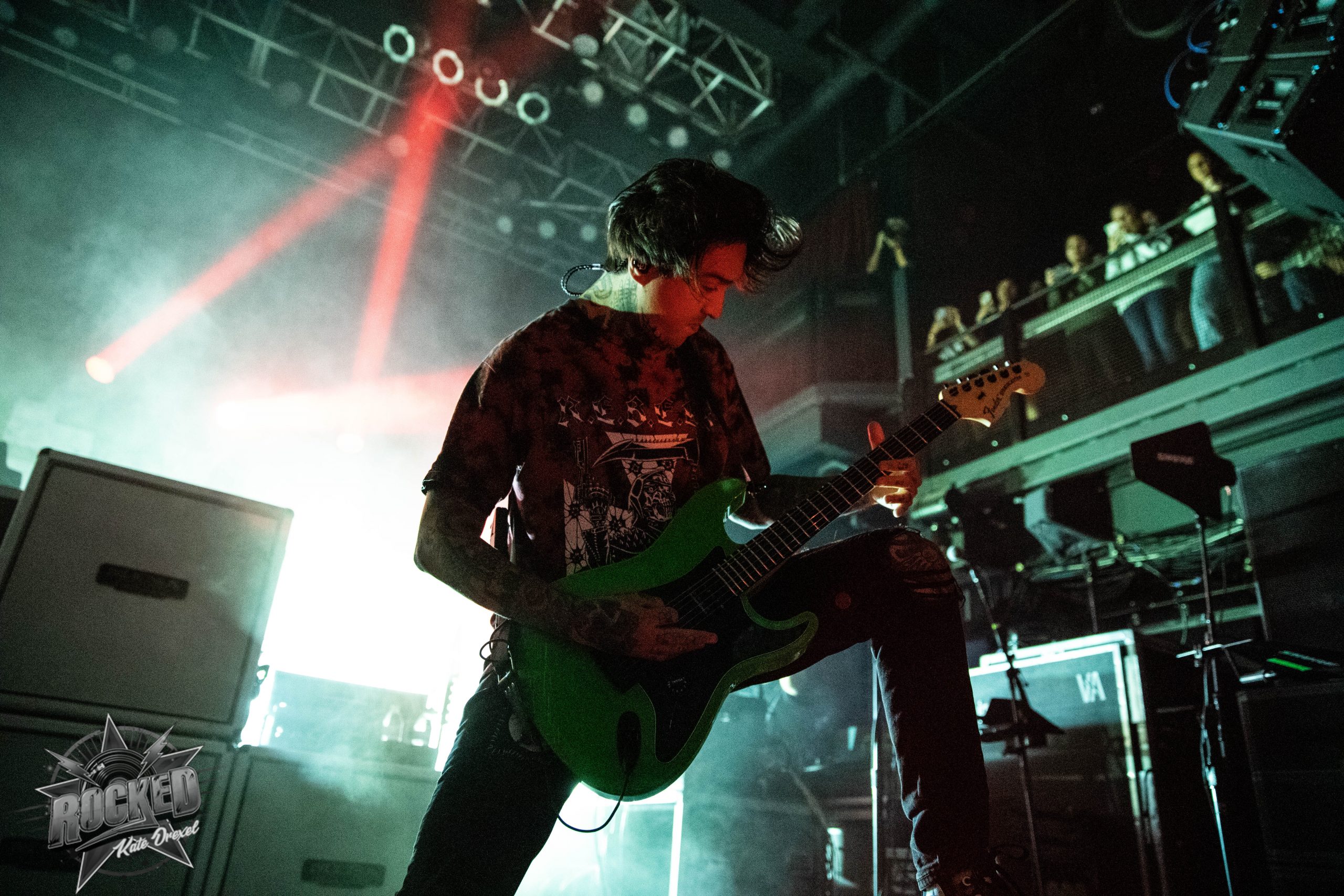 Fit For a King Photos: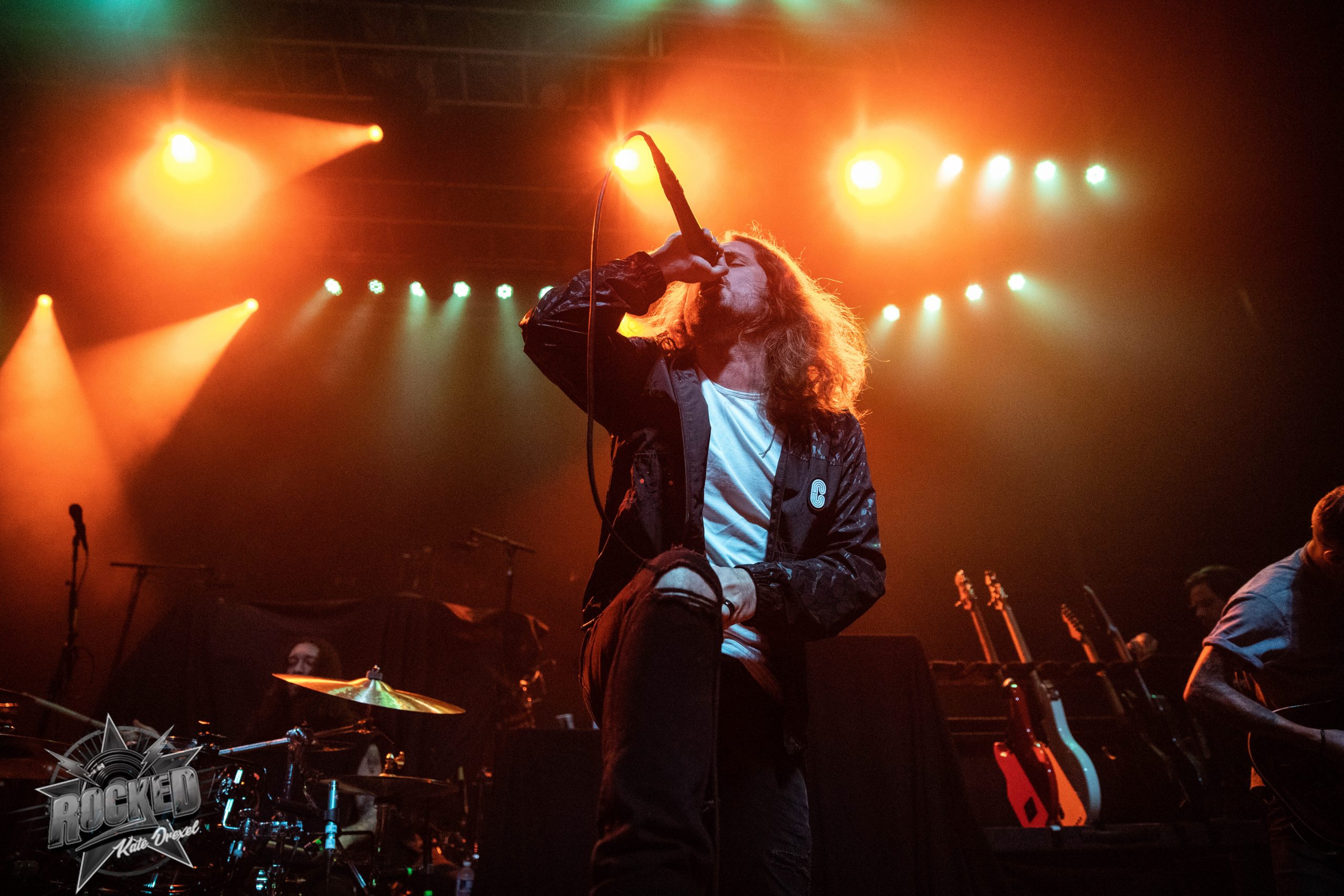 Yours Truly Photos: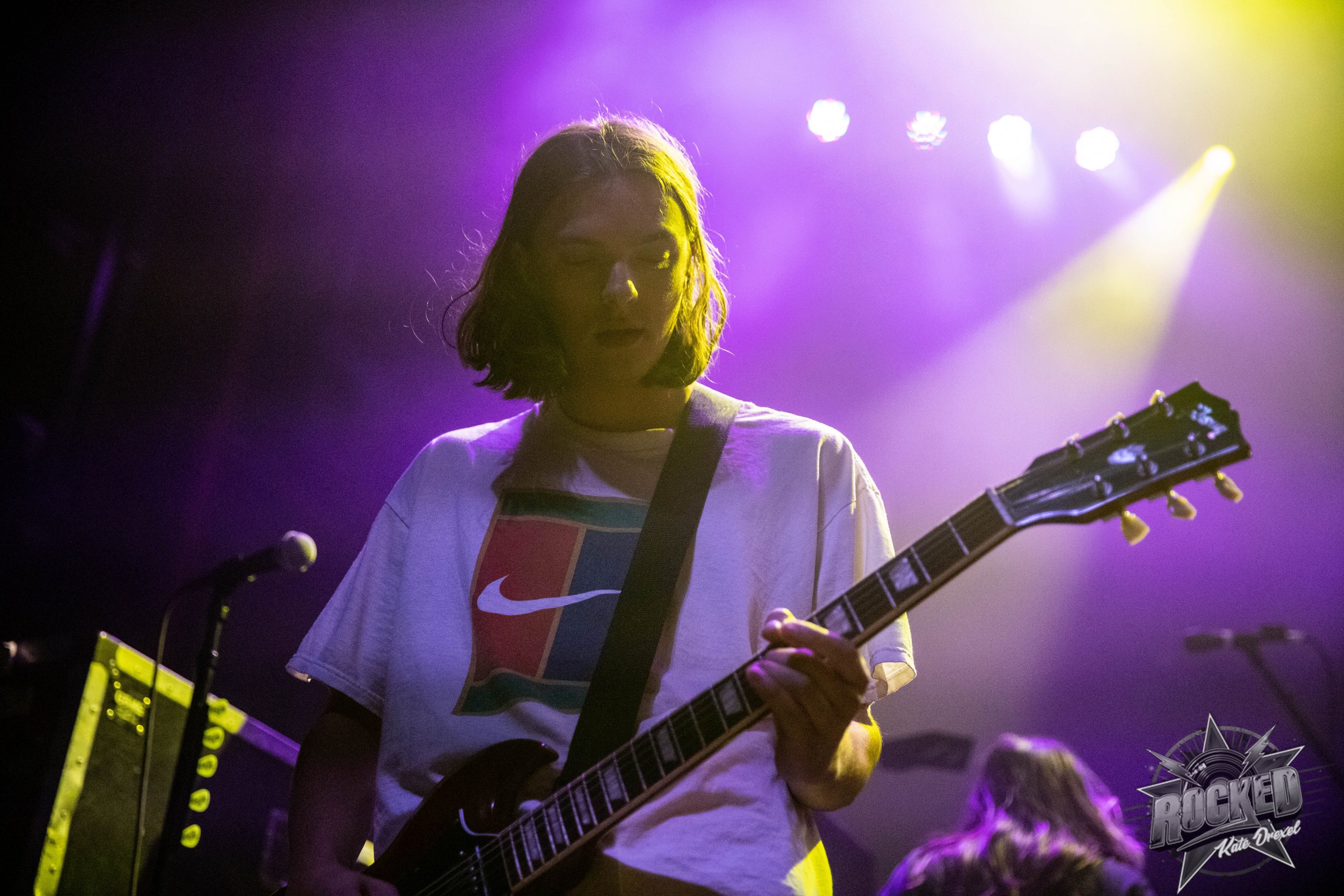 Remaining True Power Tour Dates:
LEG 1:
With Pierce the Veil, Fit For a King, and Yours Truly.
10/7 — Ft. Wayne, IN — The Clyde Theatre
10/8 — Grand Rapids, MI — GLC Live at 20 Monroe
10/9 — Chicago, IL — Byline Bank Aragon Ballroom
LEG 2:
With Pierce the Veil, Fit For a King, and Stand Atlantic.
10/22 — Las Vegas, NV — When We Were Young Fest
10/23 — Las Vegas, NV — When We Were Young Fest
10/24 — Los Angeles, CA — The Wiltern
10/26 — San Jose, CA — San Jose Civic
10/28 — Phoenix, AZ — The Van Buren
10/29 — Las Vegas, NV — When We Were Young Fest
10/31 — Reno, NV — Grand Sierra Resort & Casino
11/1 — Boise, ID — Revolution Concert House and Event Center
11/2 — Salt Lake City, UT — The Complex
11/4 — Denver, CO — Fillmore Auditorium
11/6 — Kansas City, MO — Uptown Theater
11/8 — Milwaukee, WI — The Rave
11/9 — St. Louis, MO — The Factory
11/11 — Cleveland, OH — Agora Theatre
11/12 — Cincinnati, OH — The Andrew J Brady Music Center
11/13 — Nashville, TN — Marathon Music Works
11/15 — Myrtle Beach, SC — House of Blues
11/18 — Philadelphia, PA — The Fillmore Philadelphia
11/19 — Cambridge, MA — MGM Music Hall at Fenway
11/20 — Buffalo, NY — Buffalo Riverworks
11/22 — Detroit, MI — The Fillmore
Get your tickets here.