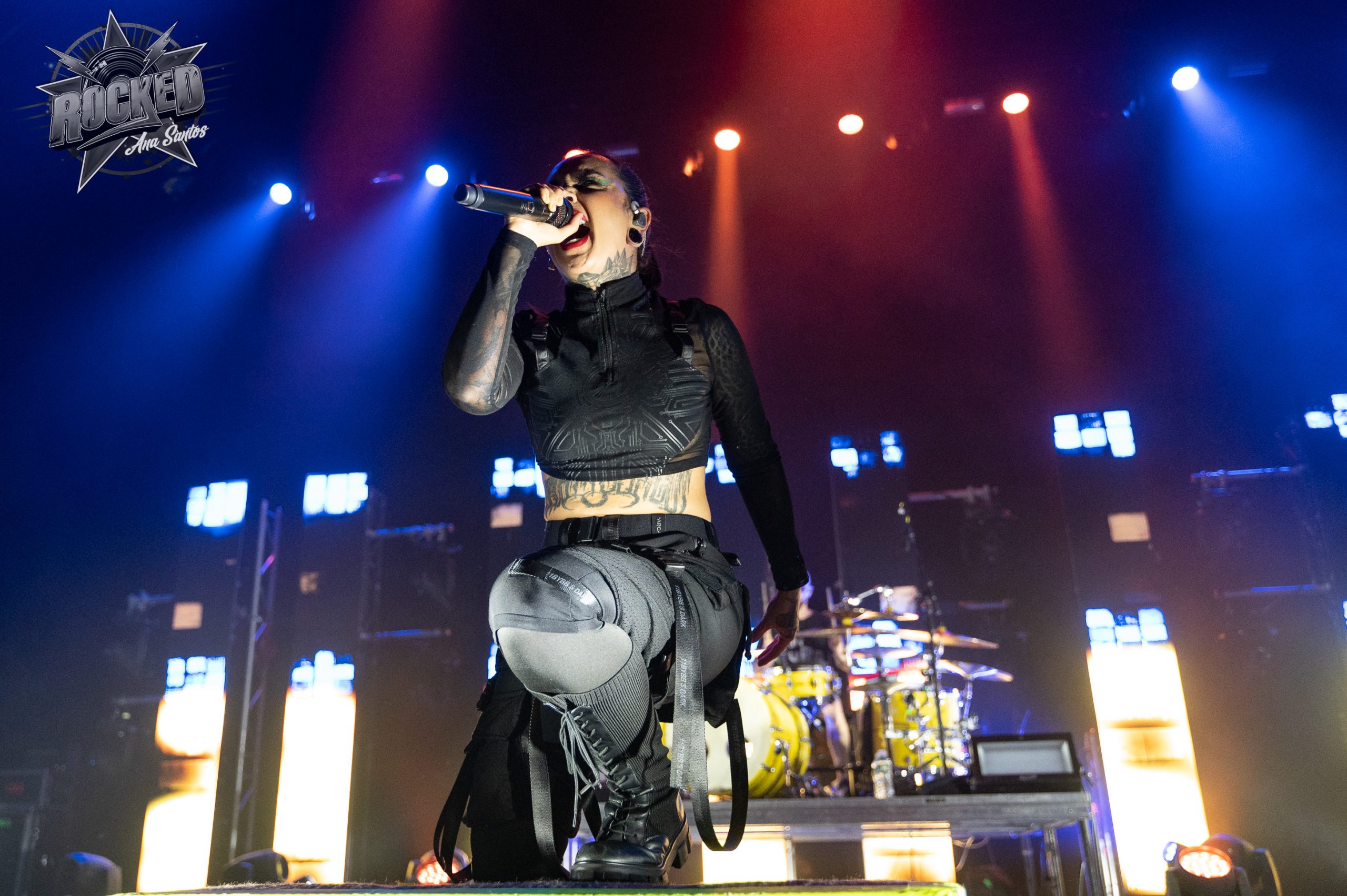 What an absolute joy. JINJER was everything I had wanted it to be – a full throttle performance with heart and a ferocity that demands the audience's full attention. While North American audiences are for the most part detached from the heinous war taking place in Ukraine, I have to give that much more pause and appreciation to Jinjer for coming out and speaking out about it every night. I can't imagine what each of them is going through (and the same goes for Space of Variations), but the intensity fueled into their performance was flawless in New York City. Tatiana Shmaylyuk's dynamic vocals were mesmerizing, Roman Ibramkhalilov's technical guitar work was flawless precision, and the rhythm section of Eugene Abdukhanov on bass and Vlad Ulasevich on drums rounded out the quartet with a pulsing intensity that kept the audience moving through the fifteen-song set.
With this stacked lineup, and partial proceeds going to Ukrainian charity, there's really no reason not to come out to a night of face-melting metal if the tour is coming to a city near you.
Get your copy of JINJER's latest album, Wallflowers, here.
JINJER Setlist:
01. Sit Stay Roll Over
02. Teacher, Teacher!
03. Copycat
04. Home Back
05. I Speak Astronomy
06. As I Boil Ice
07. Judgement (& Punishment)
08. Dead Hands Fell No Pain
09. Vortex
10. Who Is Gonna Be The One
11. Sleep of the Righteous
12. Call Me a Symbol
13. Perennial
14. Pisces
15. Captain Clock
Follow JINJER:
Website | Facebook | Twitter | Instagram
I must admit, upon first seeing the lineup for this tour, I thought POD was an interesting choice on an otherwise hard hitting metal lineup. That feeling didn't really go away throughout the nu-metal veterans' performance. It's definitely cool to see POD still out there, rocking the stage, releasing new music and very much on their game. The band sounded great, but I almost feel like the audience wasn't totally feeling the ambiance change at first. But tried and true hits like "Youth of a Nation" and "Alive" brought out the excitement in the otherwise subdued crowd.
Follow POD:
Website | Facebook | Twitter | Instagram
Vended may have only come onto the scene a short two years ago, but the ferocious new comers from Des Moines are already making waves. This is a band who seems to be spreading its wings on the road, so I fully expect to see much more from it over the next several months. Griffin Taylor's vocals are raw and chockful of power, his stage presence frenetic in such a way that demands attention. Sure, it'd be easy to make comparisons, but I'd rather say that Vended is very much its own entity with a super bright future ahead.
Follow Vended:
Website | Facebook | Twitter | Instagram
Space of Variations kicked off the night with a blast of heartfelt energy and magnetic stage presence. The Ukrainian metalcore outfit recently released its brand new album IMAGO to the world, and has been kicking up dirt with emotive heavy hitting tunes that translate super well onto the stage. Definitely a band to watch.
Follow Space of Variations:
Website | Facebook | Instagram
Remaining Tour Dates:
Dec 07 – Charlotte, NC – The Fillmore*
Dec 08 – Greensboro, NC – Piedmont Hall*
Dec 10 – Atlanta, GA – Tabernacle*
Dec 11 – Nashville, TN – Marathon Music Hall*
Dec 13 – Tampa, FL – Jannus Live*
Dec 14 – Orlando, FL – House of Blues*
Dec 16 – San Antonio, TX – Aztec Theater*
Dec 17 – Austin, TX – Emo's*
Dec 18 – Dallas, TX – House of Blues*
Dec 20 – Phoenix, AZ – The Van Buren*
Dec 21 – Las Vegas, NV – House of Blues*
Dec 22 – Los Angeles, CA – The Wiltern*
^No Malevolence 
*No Vended