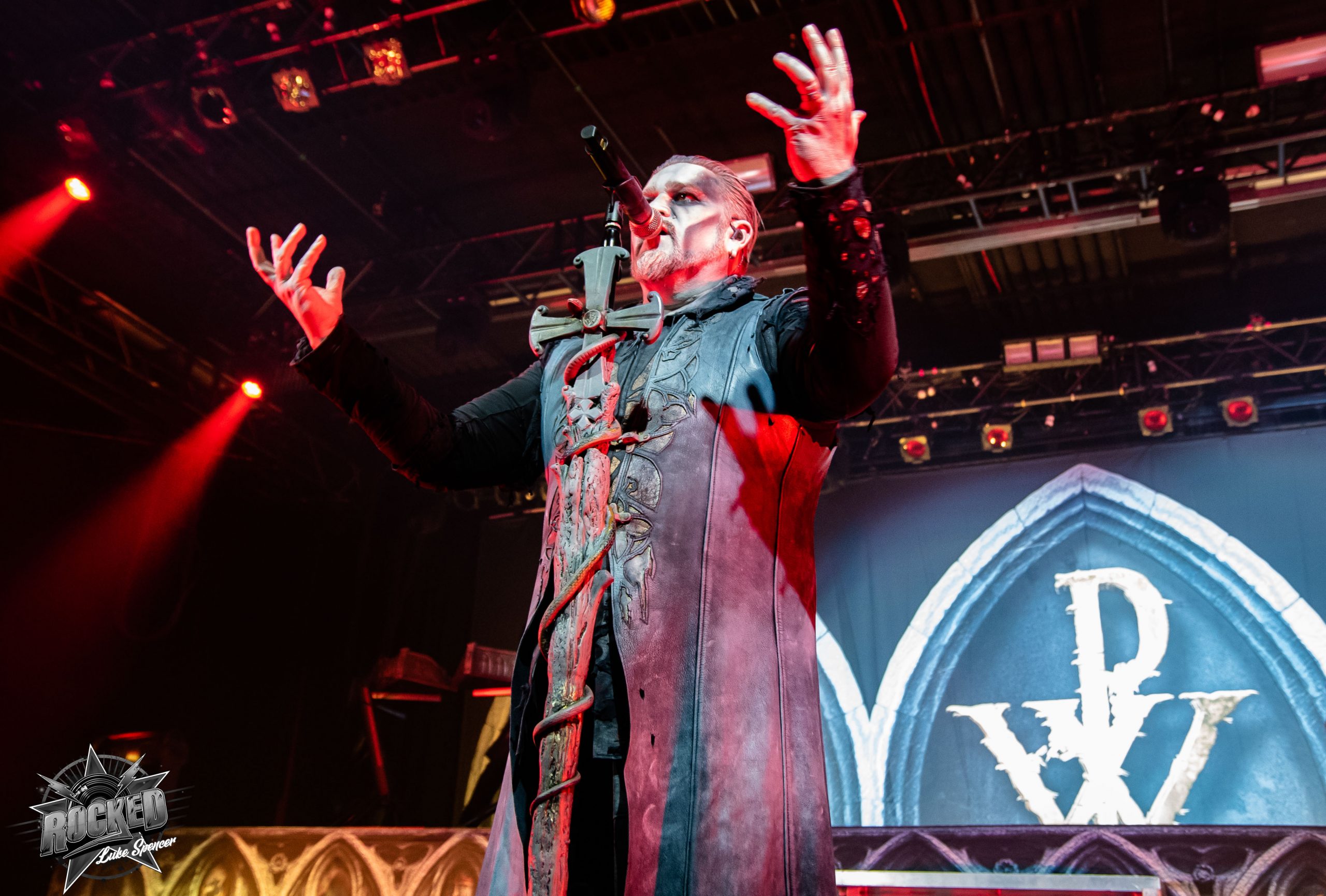 Metal fans are becoming impatient. Metal fans don't want clubs shows, arena shows, festivals, the same old format that has been done for years. Metal fans want a serious enlightenment.
Metal fans want their mass.
Powerwolf were taken back by just how much support the group had at Pallidum Times Square. Atilla Dorn even lost his train of thought half way through the set between songs as he was taken back by how supportive the sold out crowd was for the band. When Dorn tried to teach the crowd how to sing sections of the songs, the crowd already knew how. The messages of the mass had already spread overseas; what was missing was the mass itself.
One of the highlights was the band's performance of "Demons Are A Girl's Best Friend". It was less of a concert and more of a choir at that point. Another highlight was when Atilla Dorn asked for the flashlights to be turned on from everyone's phone, and one girl held up her light-up shoe. It was the thought and effort that counted.
This was my first time seeing Powerwolf live. I have been a fan for years but have never been able to travel overseas to see the group. I'm happy I was there to be in attendance for the first U.S. mass. It wasn't a typical metal show, but rather a celebration. This was a sing-along for the crowd and a demonstration of how talented Powerwolf is live. The support for Powerwolf was so strong that inside Palladium Times Square was the longest merch line I have ever seen for a concert. Everyone wanted to support the band and be part of the wolfpack.
The photos below do not do justice to how lively and energetic the metal mass was. Click below to expand each photo from the show in NYC.
Powerwolf have planned a hectic 2023. Along with the band's upcoming album Interludium (arriving April 7, 2023), Powerwolf have embarked on the group's first North American tour. On the almost instant success of the New York City and Montreal, five more U.S. dates have been added for Spring 2023. Scroll below for more tour dates and to hear music from the new album Interludium.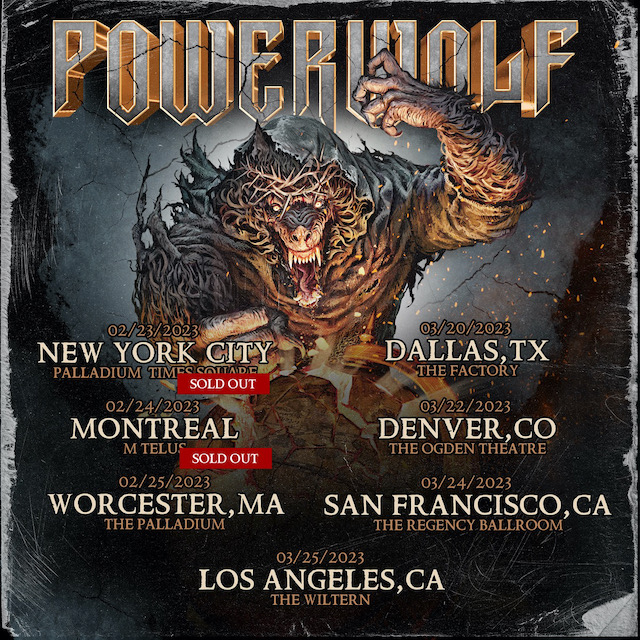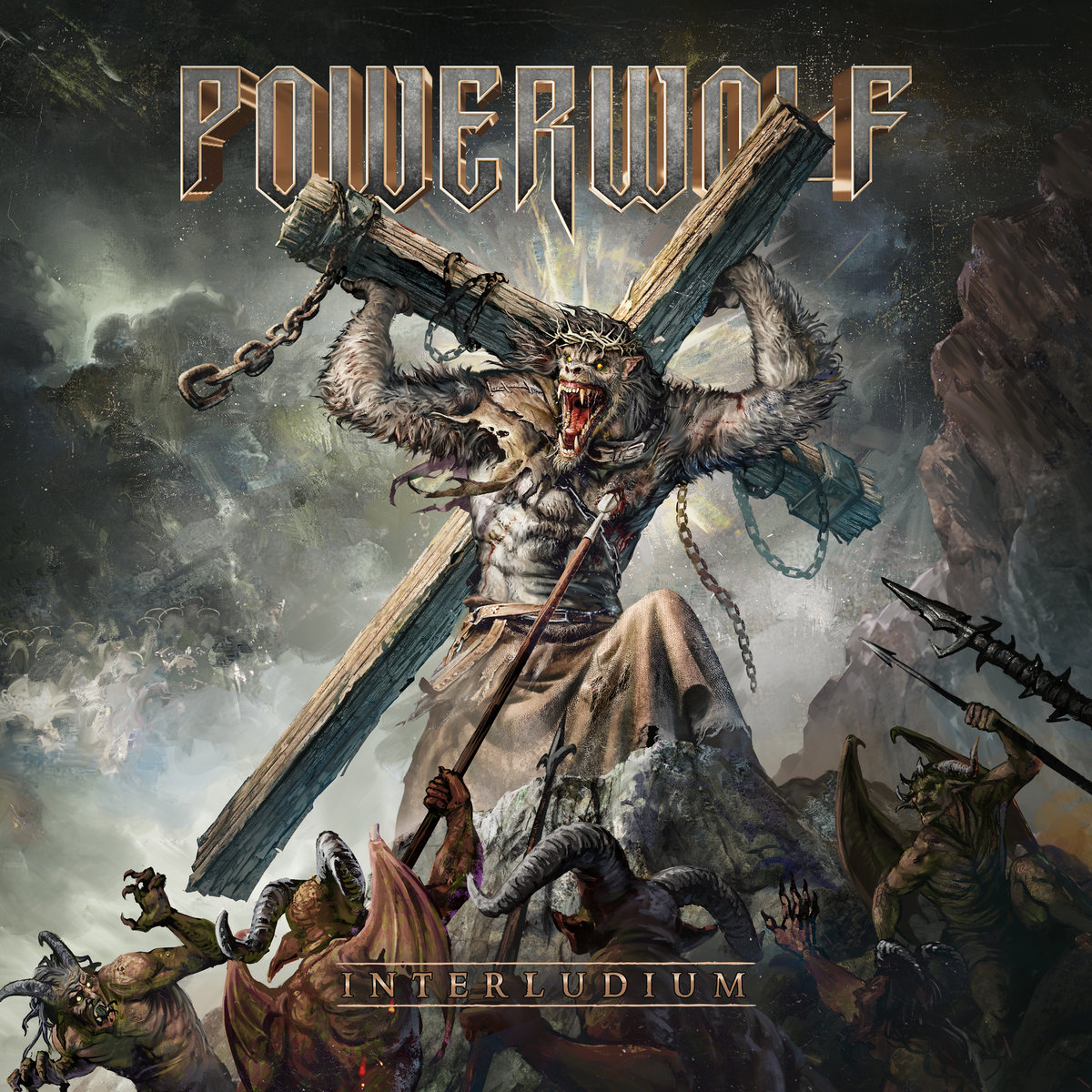 Interludium Tracklist:
Wolves Of War
Sainted by the Storm
No Prayer At Midnight
My Will Be Done
Altars On Fire
Wolfborn
Stronger Than The Sacrament
Living On A Nightmare
Midnight Madonna
Bête du Gévaudan