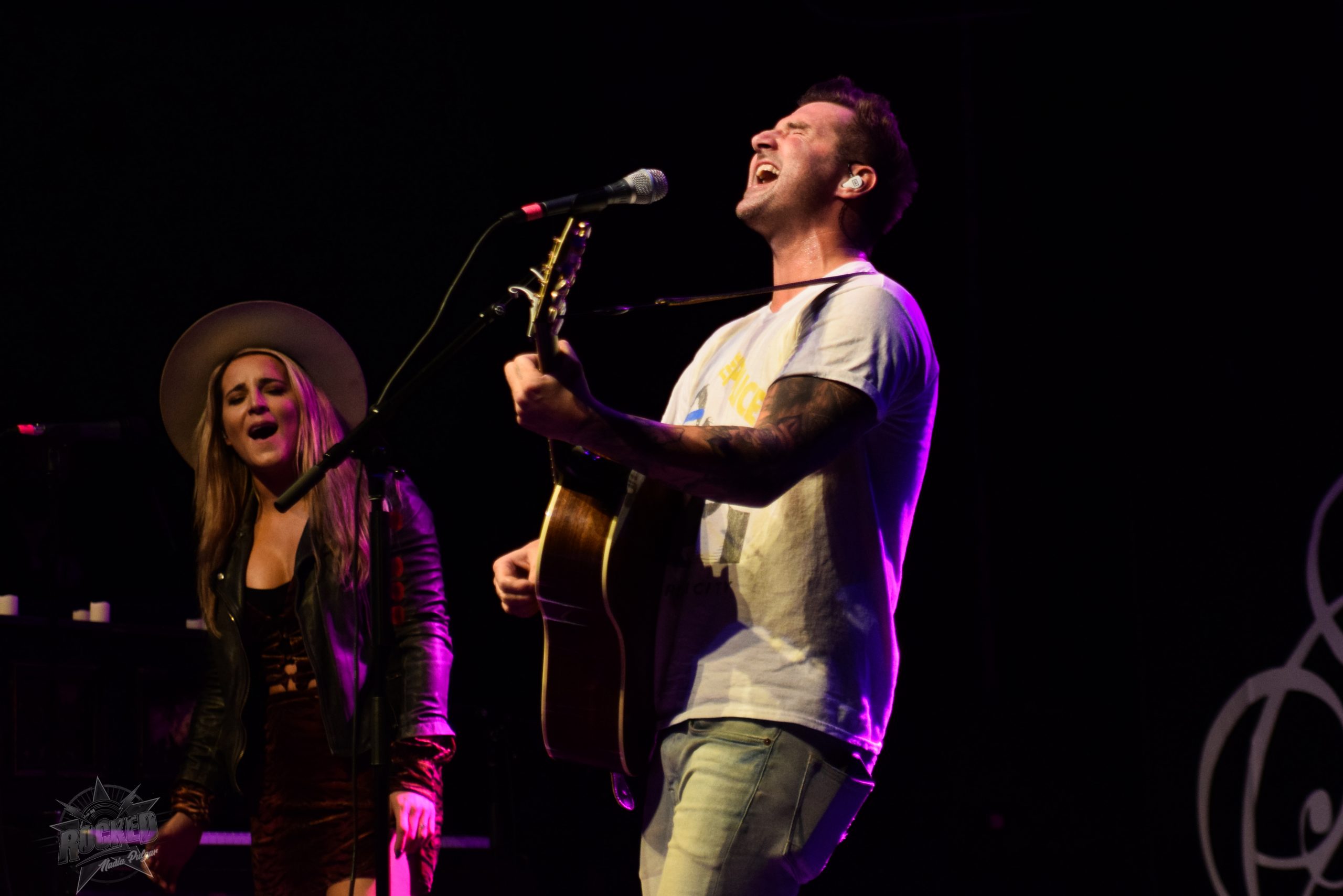 Secondhand Serenade flooded New York City's Gramercy Theatre on November 17th with all the feels that many of us have held on to since Myspace was the number one social media platform of the internet. John Vesely, both frontman and multi-instrumentalist was welcomed to the stage by an eager crowd that was ready to partake on a night of nostalgia and good vibes.
Prior to Secondhand Serenade taking the stage, bands The Dangerous Summer and SayWeCanFly both delivered intimate performances that set the tone for the headlining act of the night.
Despite technical difficulties, singer/songwriter Brendan Barrie who goes by stagename SayWeCanFly, championed through, pulling off a truly unplugged set. The Dangerous Summer also played a dynamic gig that closed with lead singer, A.J. Perdomo in the embrace of audience members in a ring of lit cell phones.
Secondhand Serenade stepped onto the stage after playing 'Nuthin' but a "G" Thang" for their intro which offered quite the contrast to the pop-rock vibes of the night (and I was 100% vibing with Snoop and Dr. Dre because let's face it, that song is fire). The setlist was peppered with many crowd pleasers such as "Fall For You", "You And I" that kept the easy going energy flowing. They also played their latest single, "One". SayWeCanFly joined Vesely for the acoustic number "Vulnerable".
Throughout the night, Vesely engaged the audience in between songs and went on to explain the meaning behind the tour: Just Because You Sing Loud. While renting an apartment with thin walls, and writing new music, a neighbor tried to dampen the band's spirits with an angry note on Vesely's door: "Just because you sing loud, does not make you good."
Secondhand Serenade has taken this negative experience and transformed it into a message he is spreading to the masses which I interpret as: Don't let your shine be dulled by others, believe in your dreams and do it loudly. To further perpetuate this message the band announced on Facebook a contest for the December 5th show at Dallas. The lucky winner will have the unique opportunity to hang out with John Vesely personally in a one on one setting.
The Dangerous Summer
Make sure to follow Secondhand Serenade
YouTube | Twitter | Facebook | Instagram
Setlist:
You and I
Like A Knife
Your Call
Awake
Twist In My Story
Vulnerable
One
Maybe
Not Enough
Fall For You
Goodbye
The band is still on tour and have the following dates available:
Dec. 4 – Lubbock, TXDec.
Dec. 5 – Dallas, TXDec.
Dec. 8 – Tempe, AZDec.
Dec. 9 – Anaheim, CADec.
Dec. 10 – Fresno, CADec.
Dec. 11 – San Diego, CA