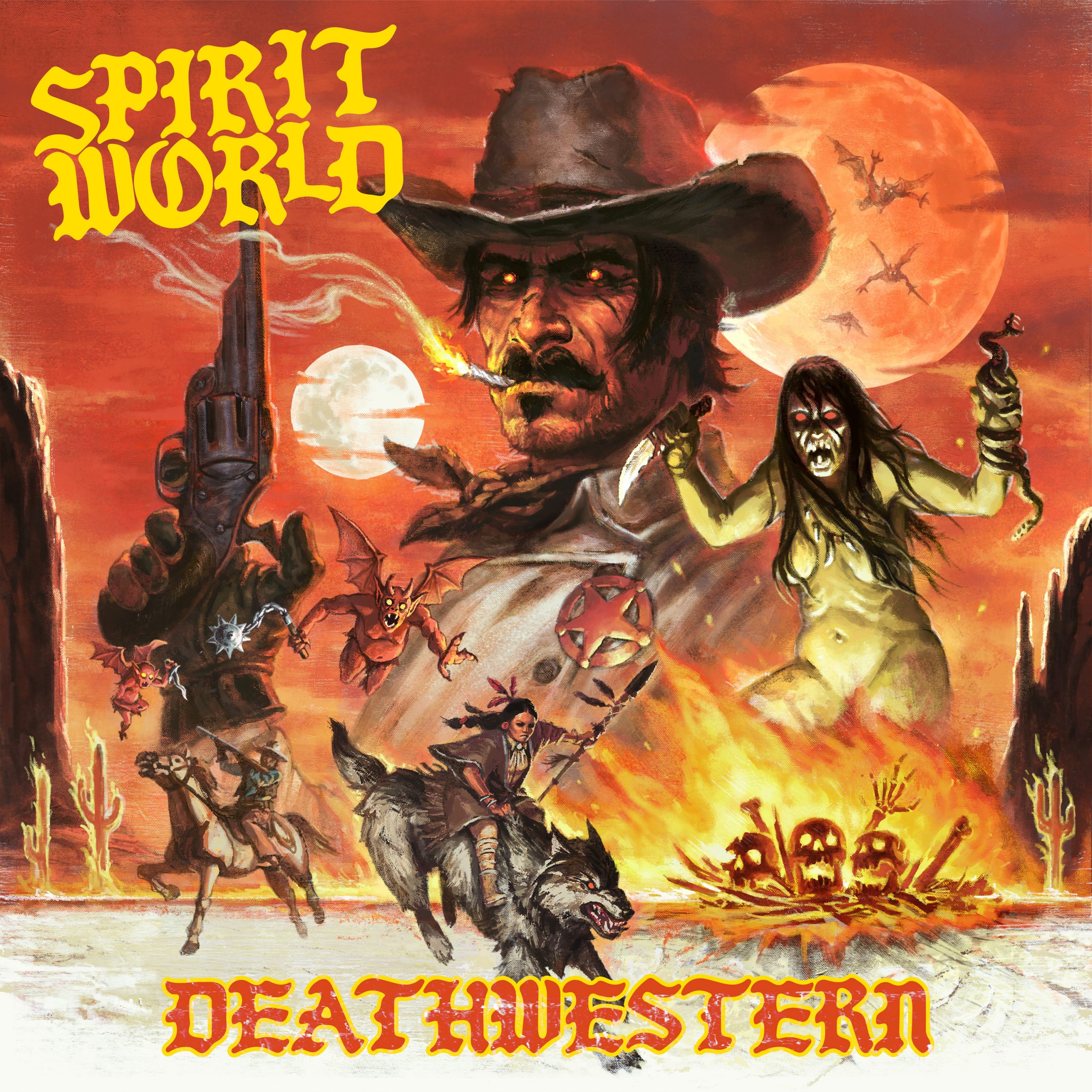 The best elements of over-the-top cowboys with unrelenting metal. This is the western I can get behind. The guitarwork is killer with amazing grooves and some of the solos and wailing is outstanding. The vocals are strong and biting. This is for fans of Lamb Of God, Mastodon, High On Fire, and just any great metal band. When my biggest complaint is that the album is too short and I want more, you're doing something right. If the wild west was this metal, get me a time machine to visit it. 9/10.
An album review on DEATHWESTERN, the new album from Spiritworld.
The wild west sounded metal and you should get this album.
#SpiritWorld #DEATHWESTERN