The "Lights, Camera, Factions" tour is taking Interpol, Spoon, and Water From Your Eyes across North America. Witnessing this bill not just once but twice, front row and center was an experience that I will never forget. Firstly, we have Brooklyn's Water From Your Eyes with an unforgettable wall of sound that reverberates through the entire crowd.
The experimental band has a lot in common with bowling, a pass-time of theirs as singer Rachel Brown stated. What could bowling possibly have in common with an experimental band from Brooklyn you might ask? Much like a determined bowling ball, their thunderous opener could never be confused with any other band in the scene. Once you get your wits about you, the rumble rocks you around like the pins down the lane after a strike.
Water From Your Eyes has curated a unique sound all of their own that piqued my interest. I noticed a familiarity in their style at my first show in Asbury Park. After catching them again, it hit me; They were from the artistic chaos that is New York. I felt at home even though I was nowhere near. This time around I felt prepared to face their explosive intro head on. Even though I knew what was about to start playing, I was still startled at the drop of the beat. Brown was joined by guitarists Nate Amos and Jared Ashdown and they immediately dived right into their set. The marriage of trance-like melodic vocals laced over jarring power riffs is the name of the game for Water From Your Eyes.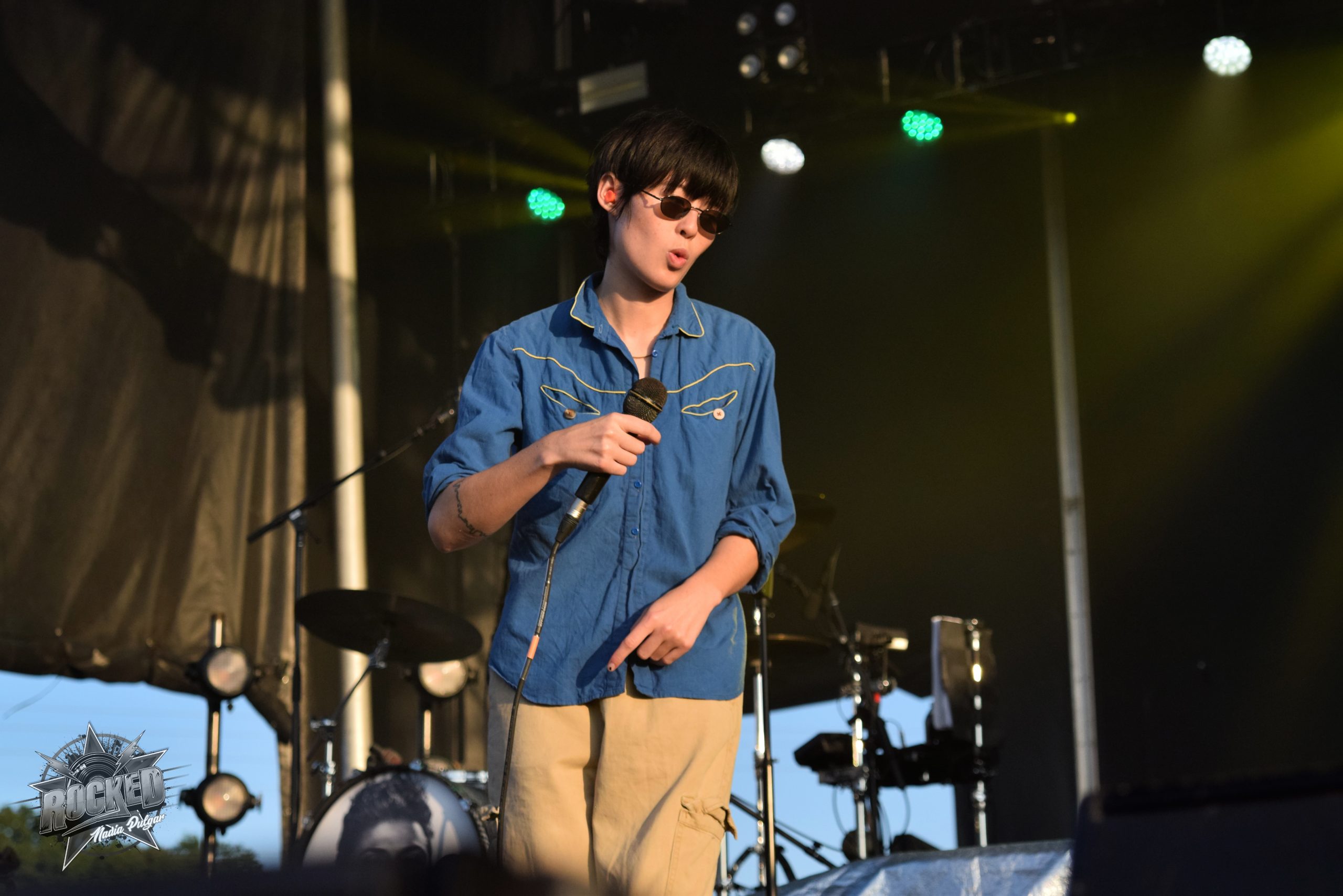 Spoon took the stage with much pizzazz and the audience burst into an energetic uproar. Throughout their set the band went through an array from their decades worth catalog that evoked deep emotions from fans. It was beautiful to witness everyone's reactions. Multi-instrumentalists Alex Fischel and Gerardo Larios, bassist Ben Trokan, drummer Jim Eno, and singer-guitarist Britt Daniel performed alongside each other with amazing chemistry and relentless enthusiasm. Spoon is an all around entertaining band that has acquired a loyal fan base over the years. Their sound is bright and different from what I customarily listen to. Prior to this tour, I never experienced Spoon's music and now they have acquired a new fan with me.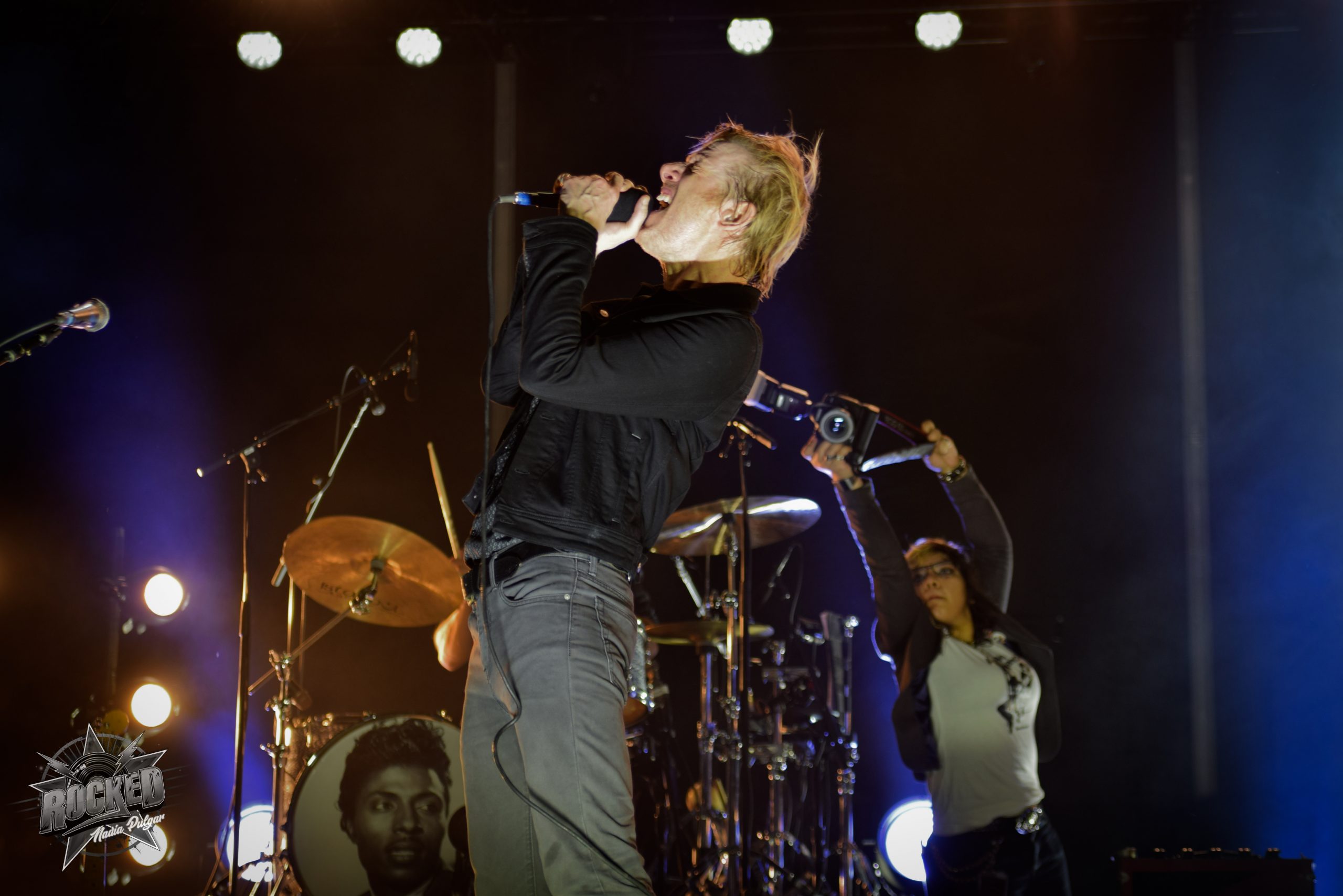 Headliner Interpol is in my opinion the greatest thing to ever come out of New York City. Before the venue opened its doors, I mingled with fans prior to showtime. Many said that they had been waiting for the band to play in Rhode Island for a long time. Anticipation for the band could be palpated and came to a brief standstill the moment the introductory track started playing. The musicians took the stage, the crowd erupted, and at that moment in time nothing outside Bold Point Park mattered.
Front man and guitarist Paul Banks, guitarist-keyboardist-backing vocalist Daniel Kessler, drummer Sam Fogarino together with the support of bassist Brad Truax, and Brandon Curtis on keys put on an amazing show with surgical precision. Interpol has been creating an immersive experience for its concert attendees. From their set lights down to Banks' sunglasses as many at the barricade seemed to comment on. All eyes and ears were glued on Interpol from beginning to end with emphatic sing-alongs from the audience. After the lights went on some people were expecting more music. At which point in time I explained once the crew was on stage, the show was indeed over. I can't say I blame them. When a band as amazing as Interpol captures your attention, time is relative and Pace Is The Trick.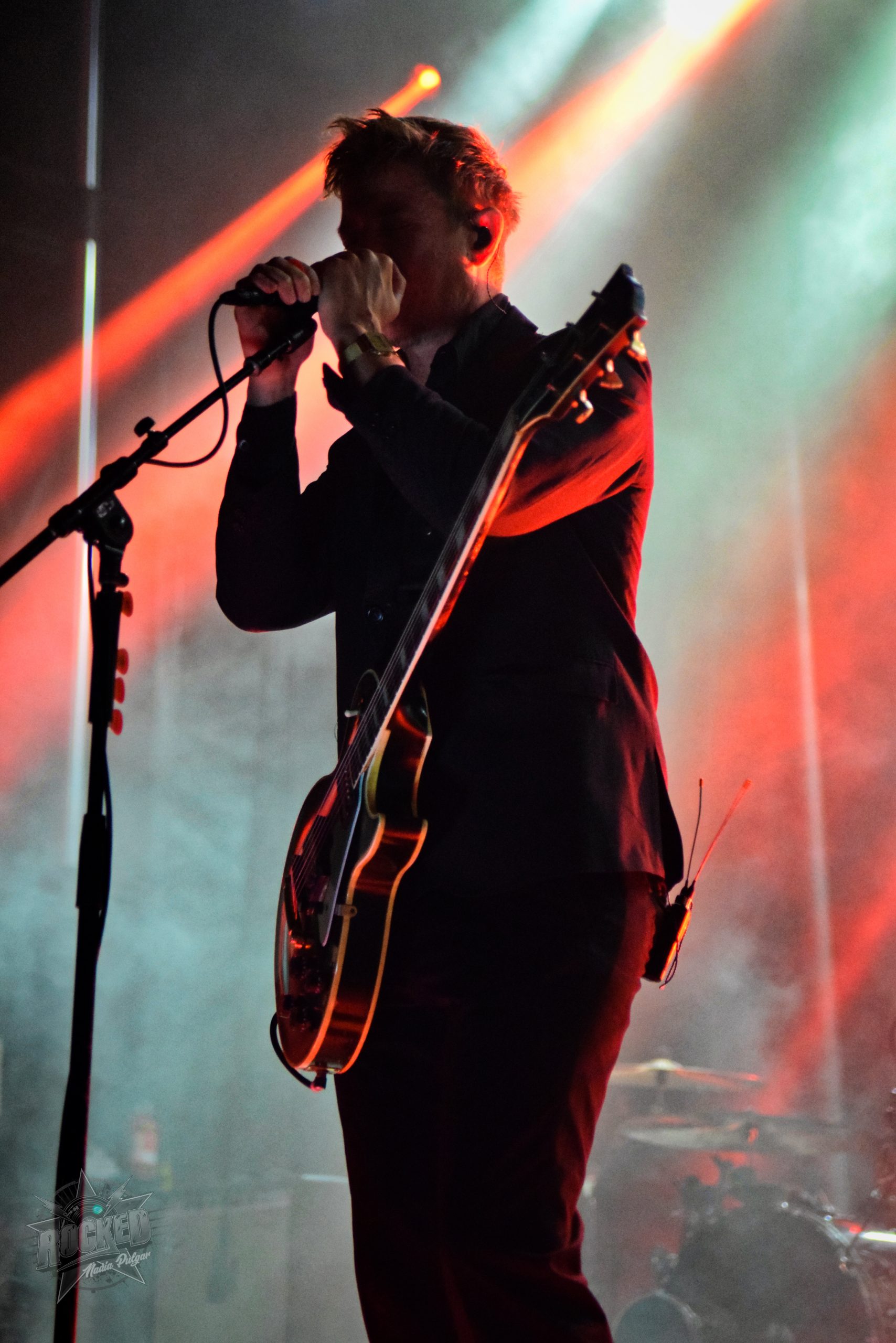 All photos taken by Nadia Pulgar
on August 28, 2022 at
Bold Point Park, Providence, Rhode Island
Make sure to check out the bands at the links below for more information!
Interpol
YouTube | Instagram | Homepage | Facebook
Spoon
YouTube | Instagram | Homepage | Facebook
Water From Your Eyes
YouTube | Instagram | Bandcamp | Facebook
Lights, Camera, Factions tour dates:
Sept. 13: Las Vegas (The Theater at Virgin Hotels Las Vegas)
Sept. 14: Paso Robles, Calif. (Vina Robles Amphitheatre)
Sept. 16: Seattle (Paramount Theatre)
Sept. 17-18: Portland, Ore. (Pioneer Courthouse Square)