The last 18+ months have been difficult on pretty much everyone, but one might argue that adversity can sometimes produce the best art. I'd say that is potentially the case with Tremonti's latest offering Marching In Time. Due to drop tomorrow on Napalm Records, Tremonti's fifth album may just be the salve on much of our collective frustrations.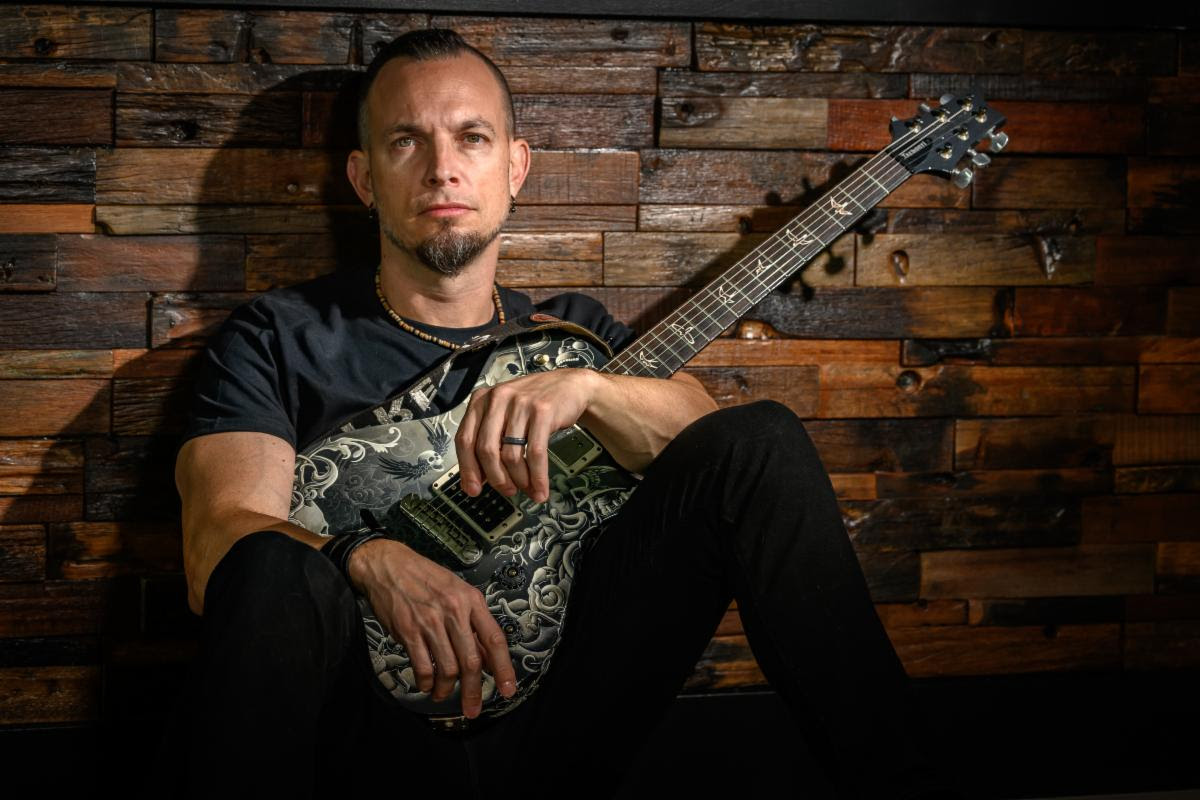 Just like A Dying Machine before it, Marching In Time can surely be considered a concept album with a lot to say about the present state of the world. But while reflection is to be expected, where I think Mark Tremonti truly delivers here is his ability to prove that he is not just a rock and metal guitarist. From the high-octane opener of "A World Away" to the soft ballad "Not Afraid To Lose," Tremonti showcases incredible vocal range and outstanding growth as a band.
Produced by steadfast collaborator, Michael "Elvis" Baskette, Marching In Time is a hard rock album leaning heavy on cathartic sing-along melodies and beautiful songwriting. Clocking in at just 59 minutes, Marching In Time can feel a little short at times, but the replay-ability is ridiculously high. I've had the album on a semi-permanent loop for the past couple of weeks and with each listen, my appreciation grows. It is just that damn good.
Sure, there are stand-outs, but let's face it, there are really no skippable songs here. And as for faves, I definitely find myself returning to "If Not For You," "Let That Be Us", "Would You Kill" and the seven-minute title track "Marching In Time" as the major melodic earworms on this album.
On a whole, as someone who's appreciated Mark Tremonti's work since the days of Creed, I'm absolutely thrilled with this newest offering. It's such a perfect balance of the heaviness Tremonti has become known for, with the melodic songwriting often found in Alter Bridge. I can't wait to hear some of these songs on the live stage.
Pick up Marching In Time here.
Track listing for Marching In Time:
1. A World Away
2. Now And Forever
3. If Not For You
4. Thrown Further
5. Let That Be Us
6. The Last One Of Us
7. In One Piece
8. Under The Sun
9. Not Afraid To Lose
10. Bleak
11. Would You Kill
12. Marching In Time
Tremonti is now on tour in support of Marching In Time. The bandwill also going to be a part of a Daughtry and Sevendust tourthat will run through November and December.
Follow Tremonti:
Website | Facebook | Twitter | Instagram | Youtube